Like the others, pretty self-explanatory. A toaster pet.
Concept: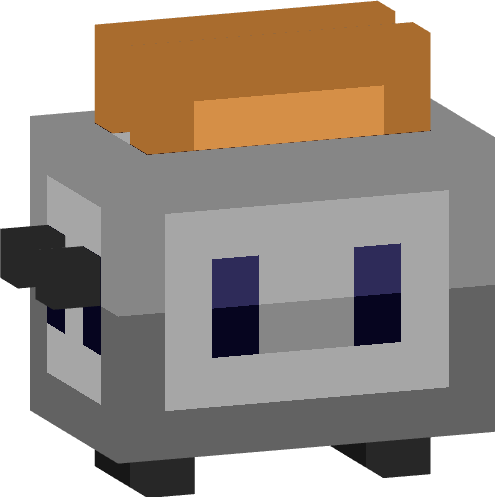 Other Models

With plug:


Without plug or toast:


Burnt:

Hub title:


List of variants. (Quoted from a reply with minor edits.)
If this gets added I would love to see an idle animation where the toast pops, but I am very bad at animating so I can't make that as a concept.

Ty to @Sebamation for the inspiration for this concept, and thank you for reading.

Great idea from @almond_pamda that I edited slightly.
Another great idea, this one is from @LoppycraftYT.