Hey there! Currently, there is only one rank available for purchase on the Hive. Hive+ can be bought for 1,690 Minecoins; on the contrary, the Java Edition has 4 ranks available for purchase.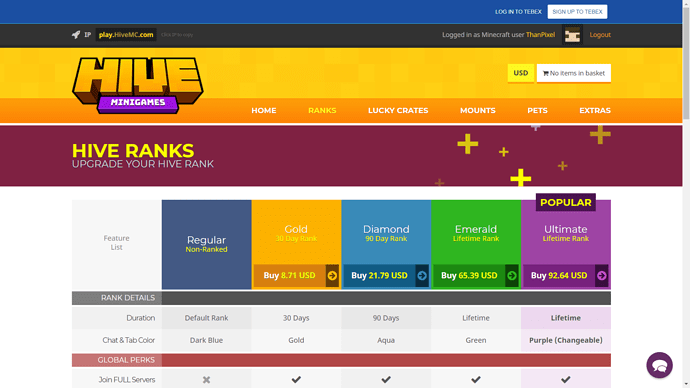 These ranks range in price from around $9 to $93
(€8 to €85)
Adding new ranks to the bedrock version would allow for players to distinguish from normal players and dedicated players. There could be, like the Java Edition, 4 ranks that could be available for purchase. Hive+ could be the basic rank. This could also allow for more features such as /nick or ranked lobbies. This would also allow for more donations to to server. What do you think? What do you think the ranks could be called? If you disagree with me, please don't be toxic, just discuss.