Bedrock Hide and Seek is in need of more maps, as playing the same few maps gets stale pretty quickly. I'm aware of why the community-made Java maps couldn't be added, but there are quite a few extremely good Team Nectar maps that didn't make it over.
Sequoia and Pineapple Port were Team Nectar maps added to Java Hide and Seek at the same time as Hospital, Talavera, and Goldrush–which are featured in Bedrock. Hotel California was also made by Team Nectar and was implemented alongside Sunset Terrace (which is, again, in Bedrock). Furthermore, Sequoia was made by kwirky, whose maps like Chinatown are featured in Bedrock.
In terms of appearance and gameplay, these are three of the best looking maps (especially Sequoia:) ) and are still balanced and fun for hiders and seekers alike. I'm really curious why they didn't make the cut-- old Java players would love to see them added, and I think they'd quickly become favorites in Bedrock as well!!
also please add a seeker queue and jump soliding. thank you
Sequoia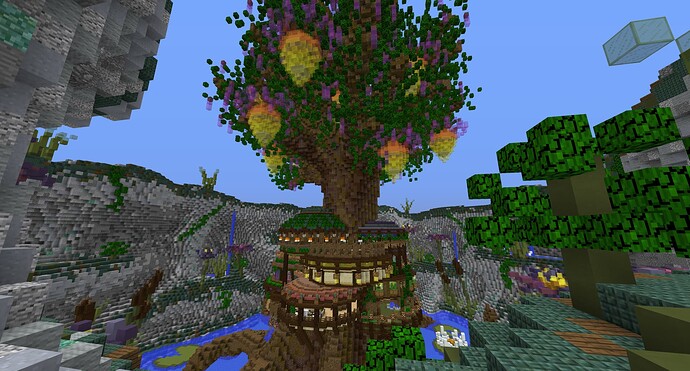 Pineapple Port (not the best picture)