Hello,
I came up with this idea of a globe-like costume for The Hive! Sorry if it looks a little messy:
Name: Globey
Avatar: A globe or something
Hub title: Around the world!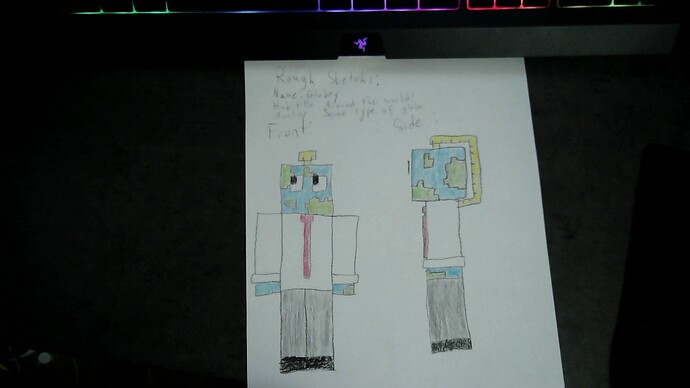 The picture is also a little dark, but please don't mind that!
If someone for some reason wants to try and make this a 3D model, please post a picture in the comments. I would love to see it!