Hello all,
I recently saw 2 amazing costume concepts from @ItzNeb over on the Hive Discord. I was astonished by how well designed they were and so I got in touch with Neb regarding showing these to the Hive community and getting them out there as concepts. Neb said I was welcome to publish a post on them myself and I gladly am doing so on his behalf. If anyone has any ideas about the Hub Title or name for either of the costumes, make sure to leave ideas down in the comments


Here they are, flowerpot and a coconut costume: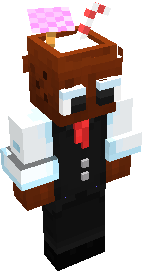 All credit goes kindly to @ItzNeb.