Hi guys!
Made a cool ninja costume. (BTW the thing on his back is a pizza!)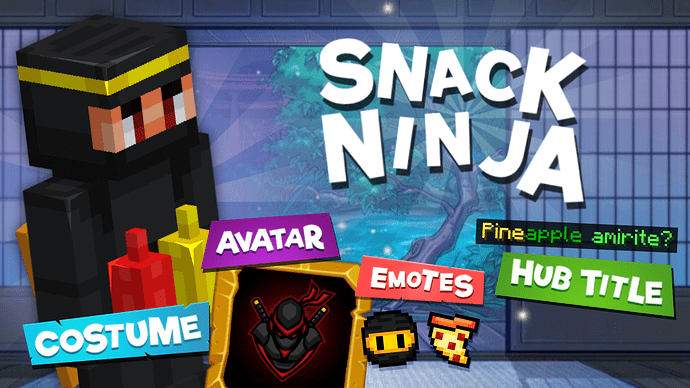 You are probably wondering, "Emotes?" well those are emotes that can be used in chat when this pack is bought! Just another fun little reward for buying a costume!
Example: For buying "Fineapple" you can get the sunglasses emoji and a pineapple emoji!