Idea:
I would want to request a change of ceiling window on Just Build -gamemode's build room where you usually build your builds when inside game. The one room with the flower window in ceiling. It could be solid white or light grey glass without any additional images with other colored glass.
More information: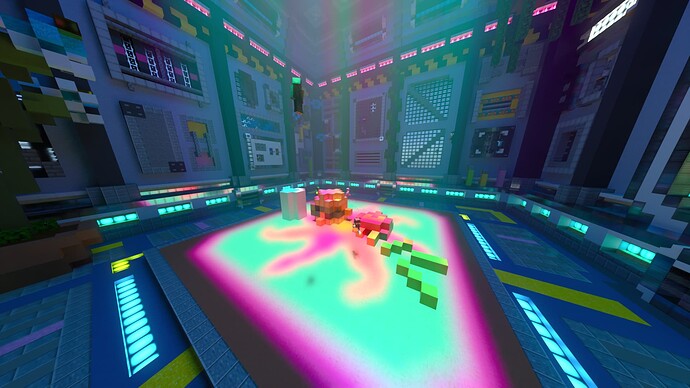 The reason for this change is simple. RTX. The light coming from ceiling window is very confusing at times and distorts the colors of blocks you're building with because of light rays coming through the ceiling and creating colored shadows. Althought it looks kinda cool, but still, isn't a good fit for gameplay with rtx.
I doubt anything will be done to it, because the server caters mainly to default players without RTX features and I understand that, and this is probably not meaningful enough for general public to consider changing, but at least I tried.
Changing this flower decorated ceiling window into plain white or light grey glass could allow natural light to come down unfiltered by colored glass, and not bother building with rtx.
Thank you for your time.