I looked in the shop recently and saw this abomination: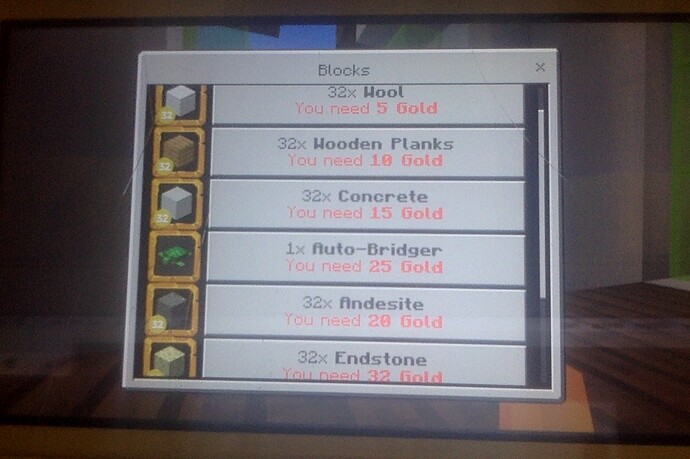 Look closely. Look very closely. All the textures shown on the items are from before the Texture Update! Disgusting. Gross. My eyes. Oh man.
I understand that Treasure Wars was an OG game on Hive Bedrock. Hive Bedrock was added in 1.13 while these disgusting textures ruled the game. But the Texture Update came almost two years ago. It's about time to update these textures. And if you scroll down to the glass, that shows the current texture. Not that they updated it, glass was added in July.
My wish is for the Hive Team to take the time to remake the pictures next to the shop items so they display the current textures.
You know what else is from the pre-Texture Update Era?

Oh man my eyes hurt.