This bug effects the hub.
The new propeller cap from day 12 of the Advent calendar has an inventory texture that does not match the texture of the model. The blue portion of the hat in the back is green in the inventory.
I use Windows 11 and play on Minecraft 1.19.30 with Onix client, but I don't think those would mess with it at all. I also use a recolor of Fury 16x.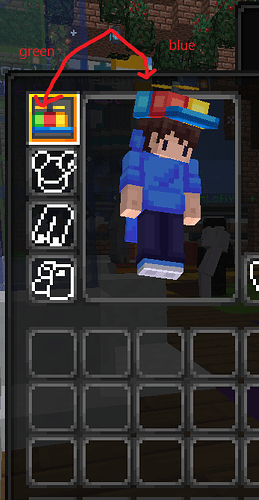 Thank you for taking the time to read my report.