True since it would take a long time to make
Then again this doesn't have to be limited to just to the Just Build players. Since you can do, build and make anything, you can make PVP arenas, duels, KitPVP, Sumo and a bunch of other PVP modes that people enjoy to play. Only limit is your imagination!
Yeah that's true, but then again if you have seen the Mario Maker community, you'll see that it doesn't die down really. And that's just talking about 2D platformers. With this I don't think there really will be a time when it isn't going to be popular because of how many things, games and experiences you can make. And I agree, this shouldn't be added now since it is a MASSIVE suggestion. But down the road, you never know what could happen and maybe this might be a reality.
Of course. Since this is a massive thing coming to a server, I wouldn't be upset if a pass came along with this.
16 votes already sheeeesh
I'm not sure the logistics of this but I feel like opening up your platform to this much creativity could lead to some very cool results.
…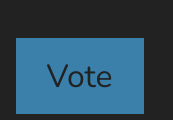 I
Did…