Game: Hide N Seek
Region: North America
Map: China Town Map
When playing as a hider (white wool) I noticed that after I hid my block was not visible to me, and I'm not sure if anyone else was able to see it, no one seemed to notice my block there, and usually when hiding in that spot at least one person clearly takes notice of me.
I'm playing the latest Minecraft version on Windows 10, I'm also using a newish shader pack, but this has not happened with it until now.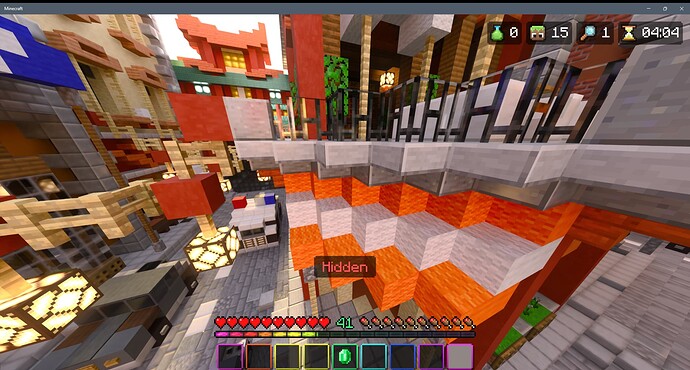 And here's another screenshot of where I was hiding, circled.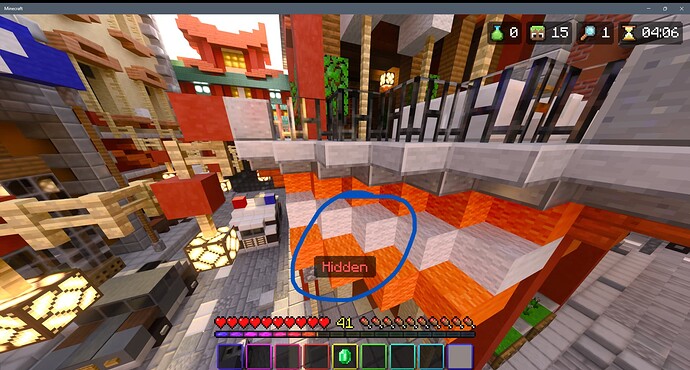 Thank you,
-TheDoorGhost