Hi!
I've found this reported before, but it has said to have been fixed, however this problem is still occuring. I also have proof of the bug happening. It might be because they have bad ping/latency but I'm not sure. It has happened a few times now.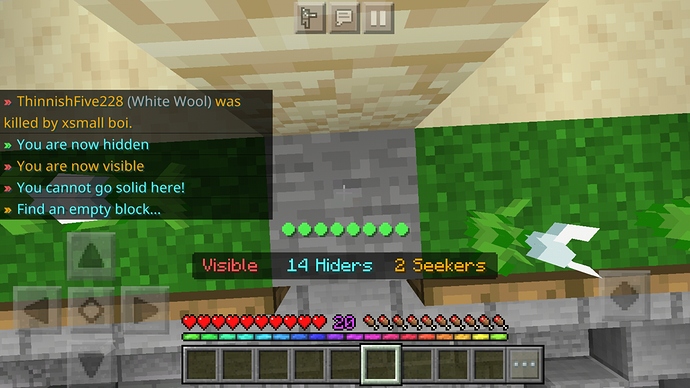 in this image, you can see that i am on stone. but it also says in the chat 'you cannot go solid here. find an empty block,' indicating that the block i am on is a player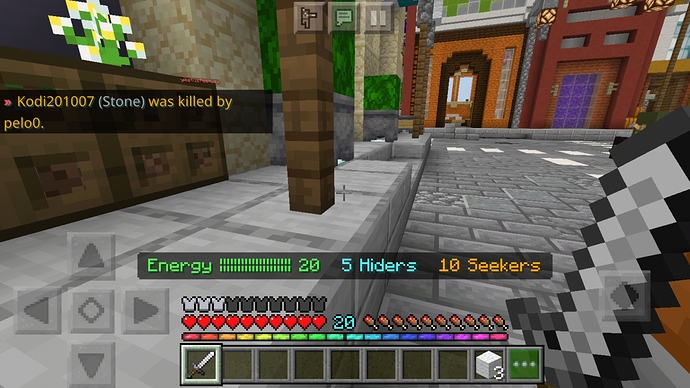 in this image, you can see that some stone was caught (in chat)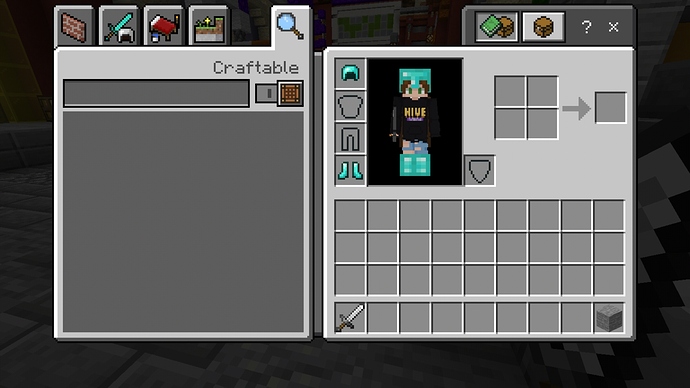 Finally, in my inventory you can see a block of stone. This shows what block one of the remaining hiders is.
Hope this helps!