I feel like players cannot exactly express themselves through just text, like saying "haha lol" is just not expressive enough! So I made some hive friendly emojis (some emojis were cut due to inappropriate meanings) that people can use anywhere.
Preview of all 126 (ish) emojis!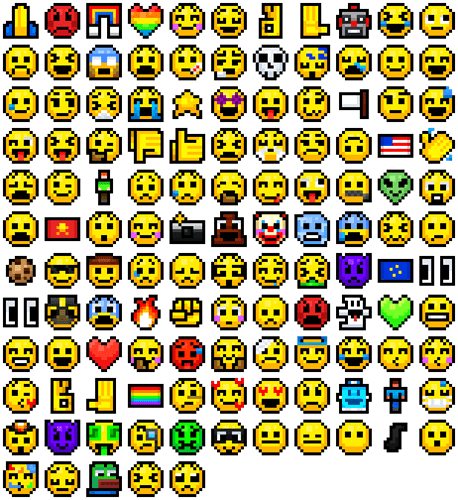 How they could be used? It must be simple, because emojis should be typed fairly quick. I don't want anyone getting snowballed in SkyWars just because of an emoji!
Ways I came up with:
Same way as discord, like ":mischief:" for the purple imp smiling emoji. Or ":moneymouth:" for the emoji with dollar bills on its eyes
The image on top could be a grid. For example, if I type :A1: in chat, the praying emoji would come up, and if I did… ":I3:" the heart would come up.
Emoticons would auto create an emoji. It should be togglable in /toggles. For instance, ":)" would auto become emoji B10 (happy face). while ">:(" would become emoji A2 (rage)