What have i missed
I was gone for 2 days and now everyone has custom titles
How?
The title shows up in the language they use, so they switched forum language in their preferences
they changed their language, it's just 'regular' in german, russian, italian, arabic etc
"Assisuo" is italian

Stammgast is Gang

also thank me because I started this

you have to have regular though
Dang now I want regular again, cause it seems fun and I also dont want anyone stealing the language I want my regular to be in.
sad wolfy noises because I have to wait over 50 days to get regular…:((
Romania

ftw
(Postarea trebuie să aibă minim 20 (de) caractere)
通常 is Japanese. I like this language and I want to learn it!
Isn't that Chinese? Because I can read and understand Chinese and I'm fairly sure that it is.
I can understand Chinese too, there are many similarities between Chinese and Japanese, so that's why.
I'm a regular but PewDiePie
Also I think this isn't necessary to talk about, the forums are too inactive to catch up easily smh
I'm still a person
And I think Ive been on less lately
I can assure you that it's also Chinese

.
Japanese and Chinese have very similar writings. Sometimes the Japanese letters are also written in Chinese form, so that's why some words present itself as Chinese.
For the current 通常 badge you have now it's pronounced as "Tong Chang" in Chinese.
But I checked with my friend if its actually Japanese and he said yes…
Plus he knows Japanese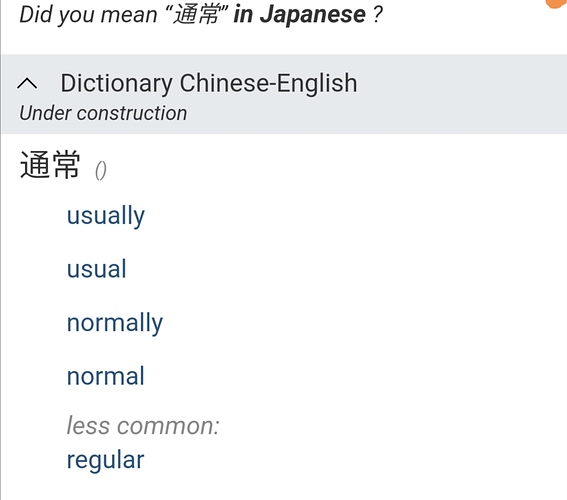 It can be both Chinese and Japanese. It's both very similar in writings. You can search it up as Chinese or Japanese. Both available

I understand the confusion between Japanese and Chinese, a lot of of people get confused about it especially for people who don't understand either language. Just remember that some words are just exactly the same and I personally want to know why as well
MIne is russian btw.
Its the most confusing thing to live with