For those who don't know, the Nether Update is bringing a new server selector GUI. Here's some screenshots: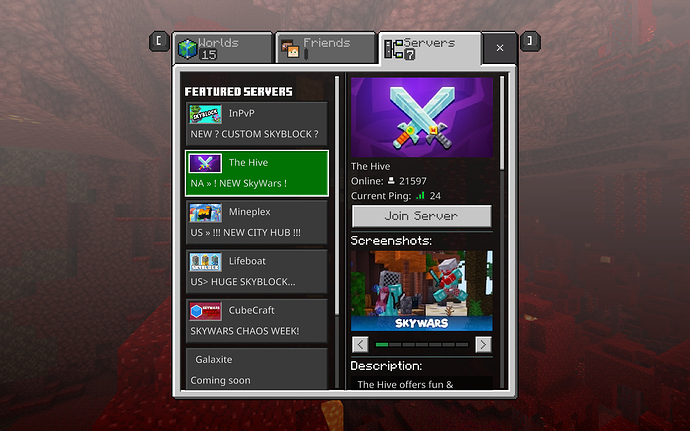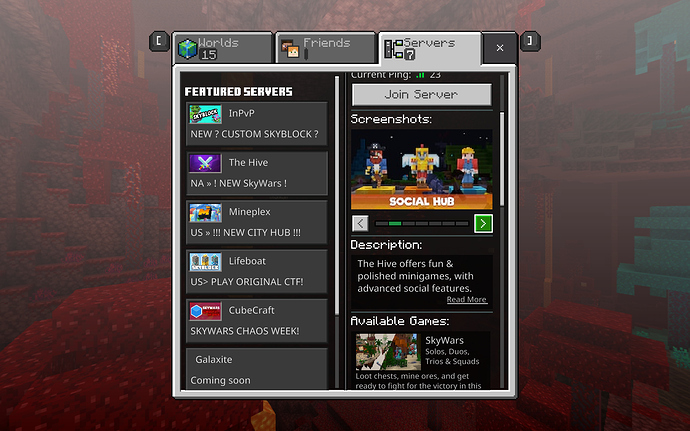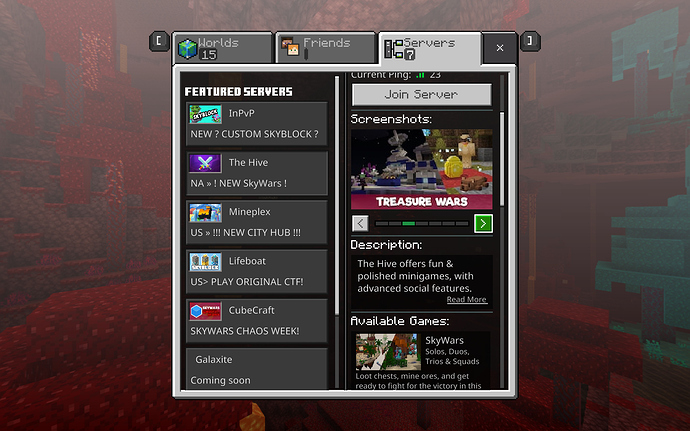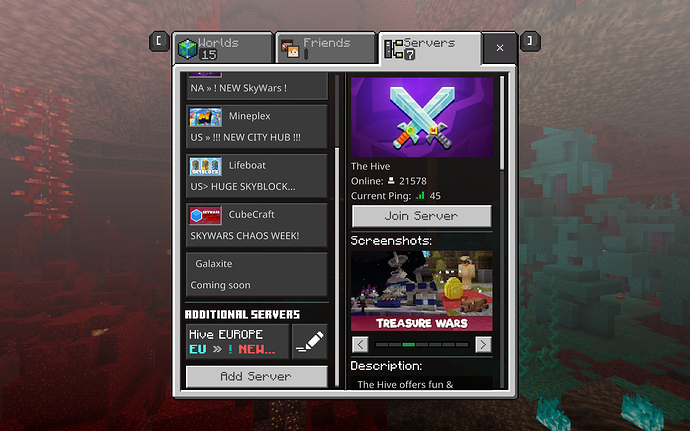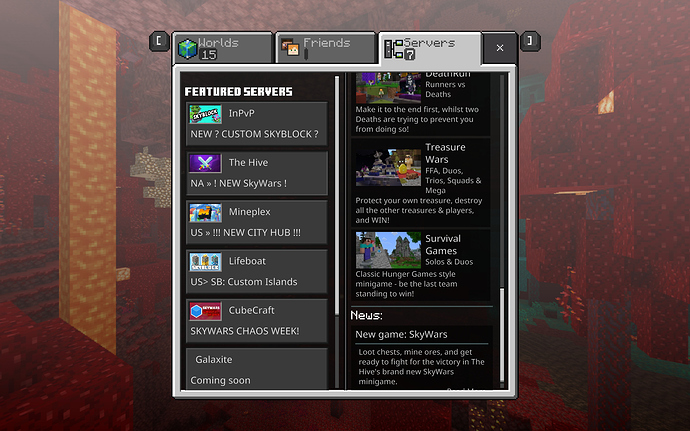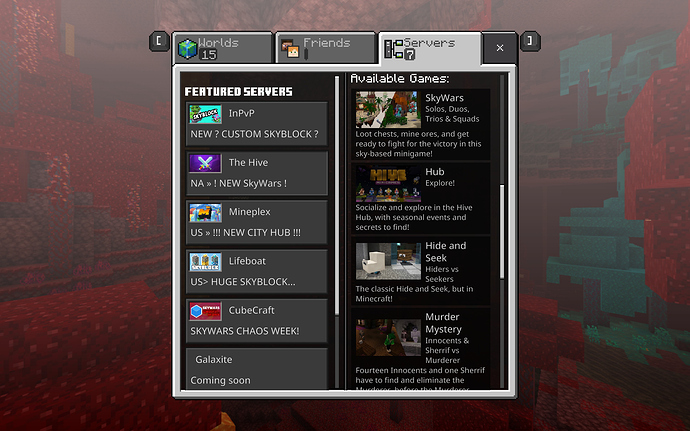 I don't really like it. First off, it uses the Noto Sans font, which looks strange. Secondly, the pictures under the
"screenshots"
section have a very low resolution. I'm not sure if it's just because it's the beta, who knows. I also don't like how cramped it feels. I do like is how it shows your ping, and how you can see what the servers' games are. I kind of want the old server selection back. If I find a resource pack that brings it back, I'll link it here.
What do you all think?
I like it!
I don't like it!