this is sooo good !




the amount of effort went into this is just. . . Exceptional!
You definitely deserve the buzz of approval badge!
This is really amazing. It's very, very, very beautiful. Congratulations, it's wonderful.
the MJ snowball room got me laughing

are you still working on the hive house?

Taking a break right now, but might add more stuff and patch some spots up later on! If you have any suggestions, I'd love to hear them

Hey everyone! Thanks for the mass amount of support on the Hive House! I've done a little bit of work on Fowben's room and here is how it looks so far…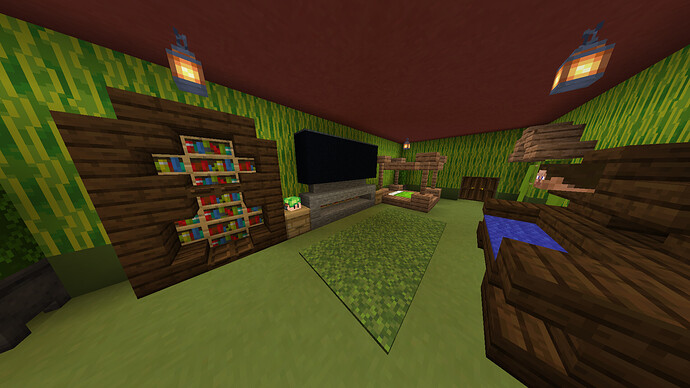 but I had an idea… I can add people's pets! I've made a cat tree in Fowben's room and put some cats on there, but if you know if Fowben has any real life pets, I'd love to add them to his room. The cat tree is a cute idea I had and is just a place holder. Please don't dive deep into anyone's person lives, just if you know of anyone's pets because of their stream or something, I'd love to add them!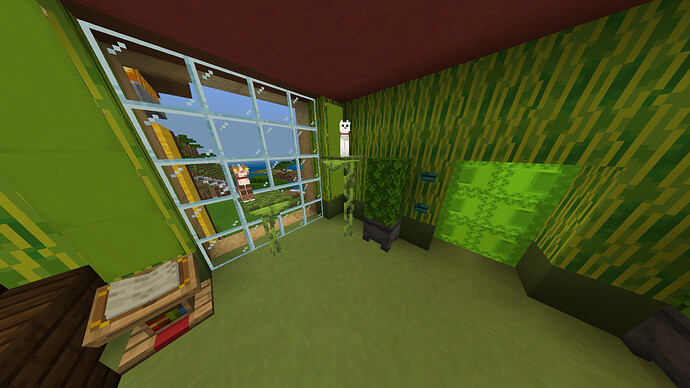 I think Lewis recently got a new dog, Rosie

Oh yeah! I remember seeing Lewis post Rosie on Show your Pet(s)! Very cute puppy

And very cute gecko Raptor! Yoshi is adorable

I might just scroll through that topic for a bit now that you brought it up! Thanks for your input!
What good boys and girls!
I've added a few pets from Hive members!
If I made any mistakes with anyone's pets, please let me know! If you have any other pet suggestions, or any other suggestions of things to add, I'm all ears (or eyes? since I'm using my eyes to read?)!
ooooh, it's coming along very well!
OMGG MY CAT, that's so cute
Jingles would be such a good addition, it's LilliLettuces cat

I'll be sure to add Jingles! Thanks for the suggestion

Edit: [Lilli] Jingles and [Nova] Oreo have been added to the Helper couch!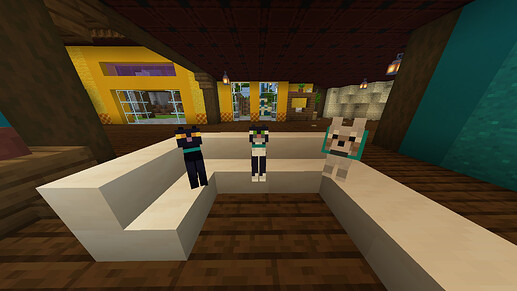 ([Ry] Luna left, [Lilli] Jingles center, [Nova] Oreo right)
Lol it's becoming better every time you build more!!
This is very gooooodd!!! I really like it sheesh