Welcome to the Hive House, a house full of Hive references including well known players, models, and much more! (I hope it's okay that I am making a new topic for this build rather than adding it to "Show off buildings")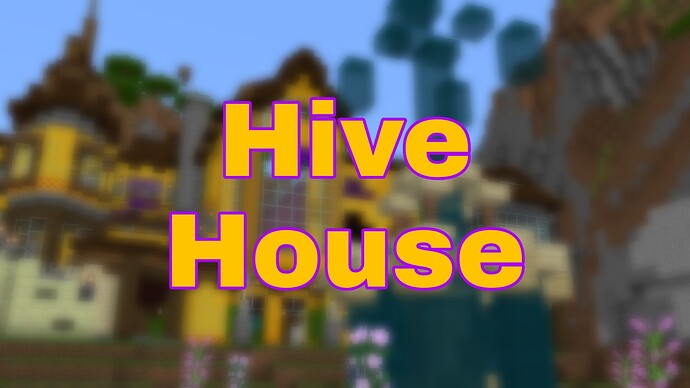 If you are interested, there is a (scuffed) YouTube video I've created touring the house briefly: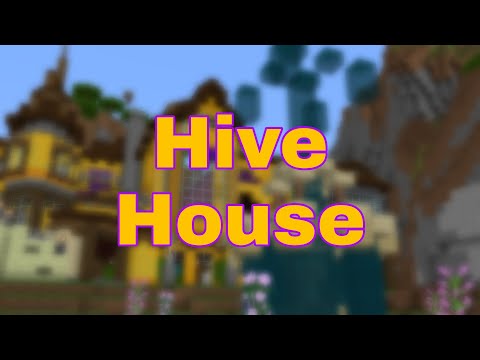 If you would like to download and have a look for yourself, here you go: Hive House Download
The following are references I did not include (for the most part) in the YouTube video (a Forums exclusive if I ever make the video fully public!

):
Stouch and Belt

Here is my take on building the Stouch from the Hive Tournament hosted by Fowben! (Hive Tournament Video)

credit: Fowben Twitter

Hanging in the Hall of Fame outside of the YouTube Lounge is IgnacioBlade's Hive Championship Belt!

credit: Fowben Twitter
MJ owns u's Room

Here is MJ's room! Inspired by his 600 Sub Setup Tour Video
MJ's Snowball Delivery Service

Parked out front of the Hive House is MJ's Snowball Delivery truck! MJ is ready to deliver fresh packed snowballs to your door in his fancy delivery truck.

Credit: Hive Tournament Video
Fountain

The iconic Hive Hub fountain comes to the Hive House!
Furniture

A lot of the furniture is inspired by furniture around the Hive!

Murder Mystery Manor Table

Quest Master Shelf

(and I'm sure there is more Hive inspired furniture somewhere)
Splodg3r Theater

In the basement of The Hive House lays Splodger's Theater! Currently being shown is 1000 IQ Hive Skywars Traps by Evident

And coming soon is the Hive Championship Gauntlet!

Source: Hive Tournament Video

Can't forget the Screenshots with Forumers Photobooth!

Also, make sure to grab some popcorn before heading to watch a film. Surely theater popcorn can't be more expensive than MJ's Snowball Delivery, right?
Bonus

So, this is probably the greatest thing I've ever thought of…

CLANK CAR

Also, this is a thing…

(Notice how I did not put on the sign "Hive's Anti Cheat." Keep up the great work everyone at Hive, you are all doing amazing!)
That concludes what I have for you all regarding the Hive House. If you have any feedback (ideas of what to add, questions, notice any issues in my post or world download, etc.) don't hesitate to reply to this topic! Thanks for checking my build out!