I am sorry guys I am dyslexic and it's easier for me to read ;-;

my friend is dyslexic, it runs in her family
Played with @Kingsharkboy this evening ! (utc+2)
He is very kind and friendly, even if I am mobile. Always very funny, and we compliment each other when we are on god mode

Here is a very bad screenshot because we had to rush the other team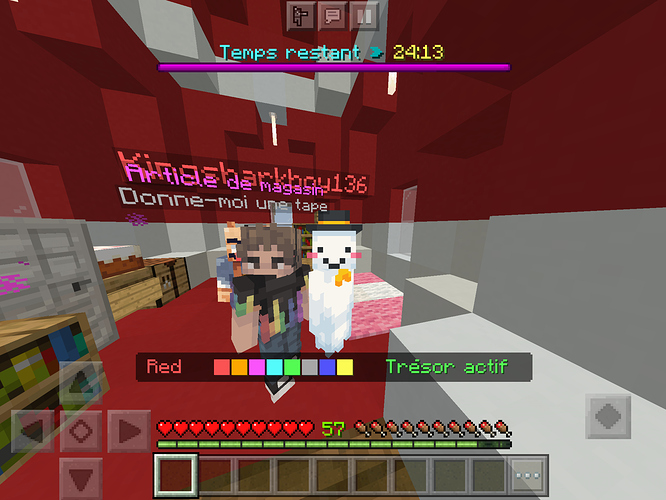 Yes the shopkeeper covers his name but I couldn't do anything about that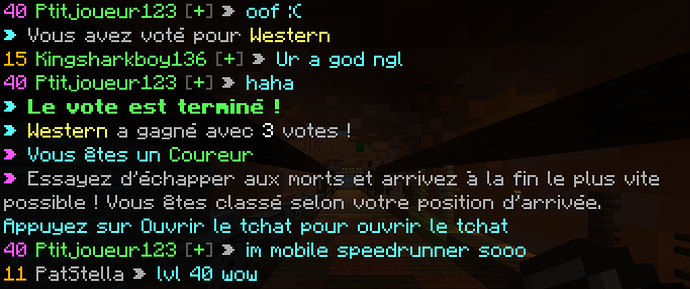 Extend this so you can see the picture

is this texture pack easier for you to read? i can send you the file on discord or here (I dunno if it works here)
Oh that's super nice! If you send it to me on Discord I will definitely give it a try. Tysm!
I like how you guys have screenshots with people that rarely do anything in the forums or in fact nothing
that's an f…
unless he's ————
never mind
only ask once and dont spam
no
stop begging and be patient
dude ban this kid he is ruining the forums and also he/she is ruining the reputation of me because of ThunderWolf330
he is a diecies fan as seen on his gamertag so he might be one of those kids who came to the forums just for the hoodie
It's the helper variation of the hoodie too…
he also failed first grade
Here u go @Thunder

K
Also don't be rude towards other people pls tysm
smh i am rude?
he was going off topic