Affected Language:
Which language does this issue affect?
Russian
Affected Service (Game name, hub, or menu):
Where is the affected text?
DEATHRUN
Affected Text:
Please type the text, exactly as it appears in-game
"Для победы пройдите трассу первым"
Suggested Text:
Please type your suggested correction/improvement
"Для победы пройдите полосу препятствий первым"
Explanation of Issue:
What is wrong with the text, and why would your suggested improvement be better?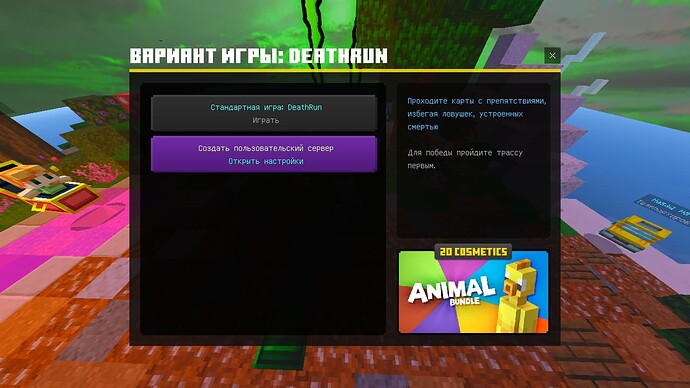 For Russian people, the phrase "to win, pass the track first" looks strange, we do not use such expressions in conversation
Screenshots and/or video:
Screenshot of the affected text