When I try to use the hive's website to install the thing against renderdragon, this happens: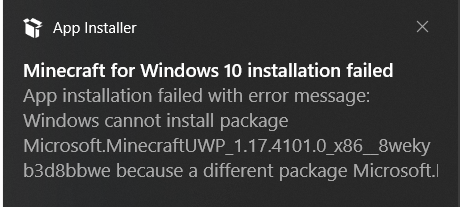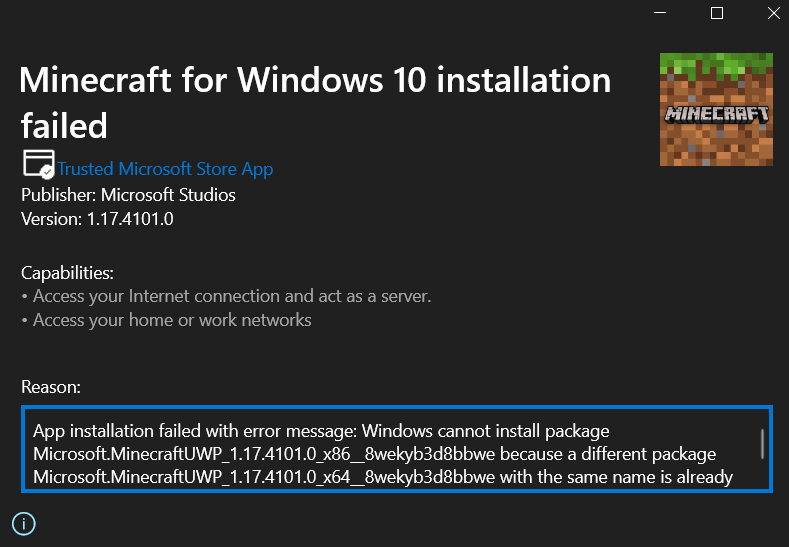 Can I fix this?
i'm trying to install it rn. ill see what happens
Uninstall Minecraft and then install the package and it works
make sure to backup your stuff tho


what
anyway
i uninstalled, reinstalled. it worked. thanks stick
The thing that causes pink glitch as well as other performance issues.
PC users can install an alternative 1.17 version of Minecraft without RenderDragon so pink glitch is no longer an issue for them
i play mobile but with keyboard and mouse
have u been living under a rock
android? do you use an app to connect the keyboard and mouse
Does anyone else have a problems with the bows not working properly?
No I have not noticed any problems with Bows other than the constantly shaking. But that happens on both RenderDragon and Non-RenderDragon versions of Minecraft.
I will send a picture when I get home
does nintendo switch not have Renderdragon, bc the saturation for the UI isnt messed up for me, and the last time i got the pink glitch was like over a year ago
might be the pack i ported but the bow wont show up for me
Bruh he doesn't have to know everything just tell him what it is.