So I haven't been drawing as much lately and I spend probably a quarter of my waking hours playing sky wars, and, well, I don't have much inspiration to draw much else. I had this idea for like a small comic in my mind, and I had a bad day and am bored so I decided I may as well do it now.
I'll add more pages when I get around to making more, but yeah, I hope some of you like my idea. Uhh, thanks and make sure to leave a like, subscribe, and hit the bell icon.
Jk but yeah tell me what you guys think.


P.S. why does it look so much like theoddonesout's style oh well
Edit: Please do not ask to be in the comic. I will try to draw as many people as I know, but just because I've seen you, spoke with you, played with you, or friended you does not guarantee that I will draw you in my comic.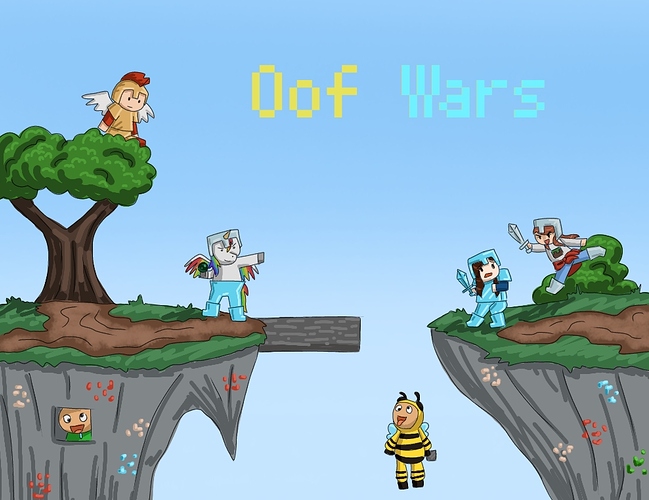 Page 1 of idk:
I should clarify that we're all on the same team here