Lol so I'm new I want to help I play hive every time I'm French and that's it hihihi
Welcome to the forums! Make yourself at home. Hopefully we will meet in a game sometime.
Hey thank to reply and maybe if u play in Europe u will right now I play lmaooo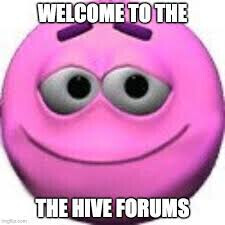 why does everyone want to help


he is france thats racecarist

Velvet cake to the Hive Bedrock Forumssss!
Zusammenfassung

I had this old friend called Octavia in elementary school, seeing you reminds me of her so much omg

but sadly she moved away
Welcome to the hive forums!!
Thank you

@ItzFire1234529
Why you said that ? Lmaoo
Welcome to the forums


~Meta
French is the coolest language
Hii! Welcome to the Hive forums!