Affected Service:
German translation in MM
What is the bug?
The middle NPC in the graveyard has the lettering "Zurück zur Welt" which would be translated with "Back to World".
That could be misinterpreted as the player doesn't know which world is meant, the game-world or the hub-world.
People who have played the game before know what exactly is meant but it might confuse new players.
A translation like "Zurück zum Hub" would be more explicit, given that this translation is already used in other games.
Screenshot:
"Zurück zur Welt" in MM: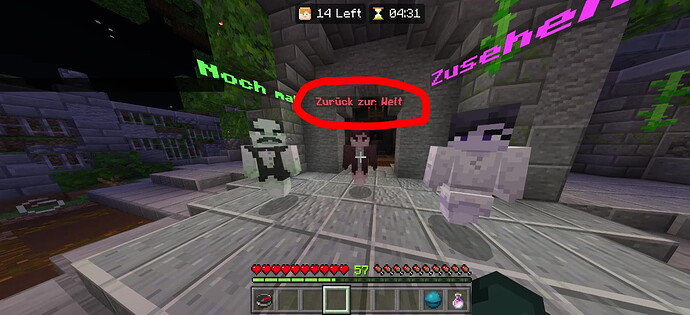 already used "Zurück zum Hub" here in DR for example