why were you looking at my profile
I do that several times a day
Am I not allowed to look at people's profiles now
Hax?
Yall should hop on hive

He is speaking the language of the gods Enchanting Table.
no. the language of enchanting tables is
















































Brialgic flavored muffins

ooo can I get some of those, Cen?
hmm. idk how to feel about that
i do taste delicious but do i have to chop myself into that muffin?
Ya knoow what, imma make a Brialgic muffin
Summary
Do you guys know that these forums are educational?
ha. wait ho would you get it to taste like me if you don't know wh-
HOW DO YOU KNOW WHAT I TASTE LIKE?!?!
double post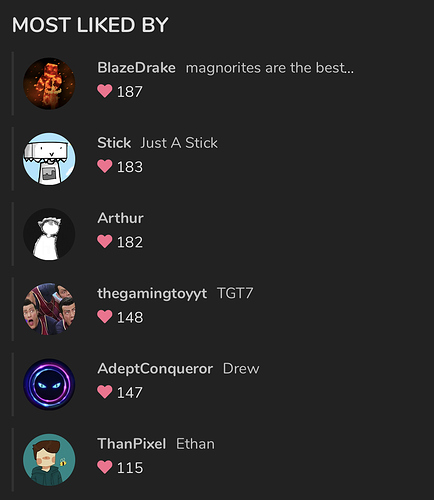 it's a race between @BlazeDrake @Stick and @Arthur to be the first to give me 200 likes. who shall it be