So I have found BlazeDrake100 in a DR match. I even sent him a "hi" but I don't think he noticed.
Anyways, here's him in chat: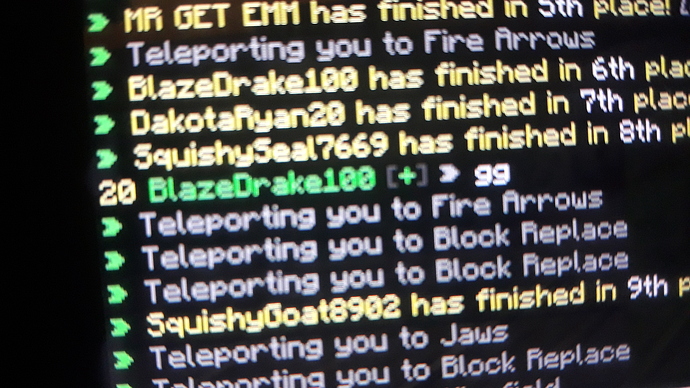 ---
The worst DeathRun experience
I was doing a 30QP quest to win top 3 three times, and it sucked. I could only do 1 SINGLE MATCH hitting top 3.
Reasons:
My terrible Joy-Con controllers' sticks
This is indeed a very known problem and if you don't know what it is, basiclly the control stick gets broken and it keeps going up. That happened months ago and it happened with the left CStick (yes, the one where I control my character). But, a few days ago unfortunatly, the same happened but with the right CStick, the one I controll the camera and navigate the in-game GUI (server and non-server), so it just got worse. I don't know if there are any purchasable extra Joy-Cons here in Brazil, but i'd really like to buy one immediatly.

Being Death many times
In 3 or 4 rounds (not in a row) I was Death. No more to explain.

The tryhards
Self-explanatory.
The game is as good as it is, however if was a real pain for me and I might quit it. If someone requests me to play DR, i'mma deciclining lol