Idea:
Chicken: Gold Edition
More information:
Same thing as Chicken, but is gold.
Welcome to the forums! Be sure to read the rules. If you want to make a costume idea, please include a picture or drawing of how it will look like. Also make sure to vote for your own post
Yeah, but its basically chicken costume, but gold. Why do I like chickens so much…?
here's a crummy photoshop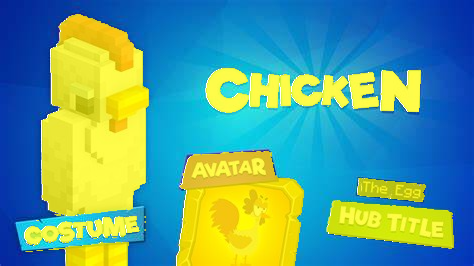 Hey please don't double post, just use the

Icon to edit your post