Tell all your best moments here
My best moment was when i won 10 rounds of tr wars in a party
I remember a moment on doubles tw where i did a quadruple block extension clutch, trying to find the video
A clutch against someone with full diamond and diamond sword, and me with chainmail and stone sword. Getting the combos to finish this person up with just 5 CPS lelelel. Plus being part of a community of members. Oh and WELCOME TO THE FORUMS!!
beating people with fist only
11 human kills in GI
I know there are better records but beating my previous score of 9 after tying it multiple times felt awesome.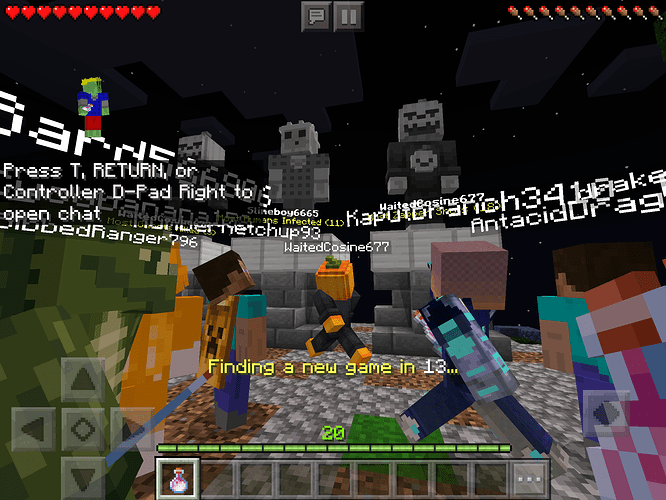 Dude





Very off topic about applying for helper but ok. Actually, one of the best moments on The Hive is actually a post I created. I recorded a MEGA TW match and almost near single handed took out the whole team. Possibly one of my favorite and fastest matches on The Hive.
Accidental bump? (well it's been 4 days so you can't really be punished for bumping the post)
13 kills on Survival Games

Hice una amiga, tuvimos una amistad muy larga y linda.
Hey! You work for NetherGames right? I remember you.