Idea:
Parkour Wars
More information:
Well, here's a gamemode that I came up with.
Parkour Wars!
Basically, Parkour Wars is a king of the hill styled game in which the goal is to use your parkour skills to make it to the top of the map. The problem is—there's other people trying to do the same thing! PvP is enabled, and it combines parkour skills (which isn't presented pretty much anywhere else on the hive), with the classic fast paced PvP that we all love.
Here's some screenshots from a tiny alpha version I made,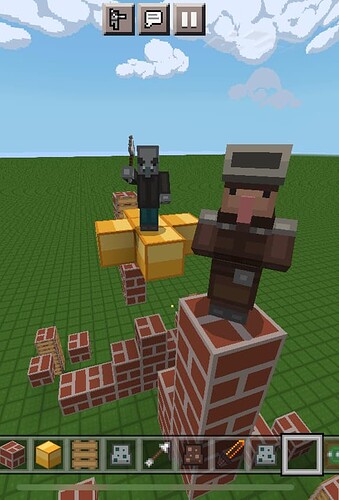 People will sit at the top once they make it up there, and attack people who try to knock them off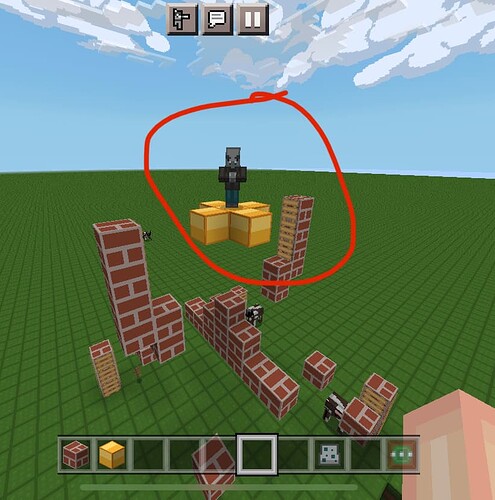 Another image of what the platform where the "King" will reside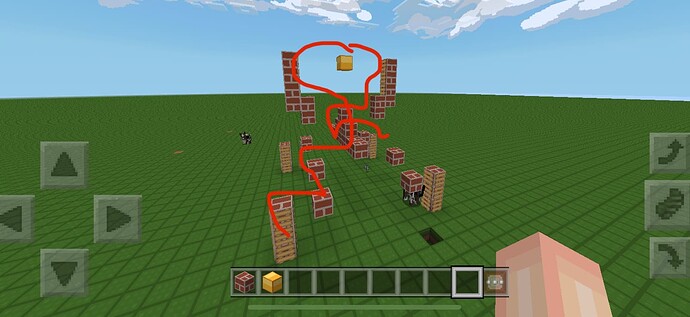 There will be multiple paths to make it up to the top. In this image, we start with four ladders, which then transfer into one platform with two parts. This platform then splits into two more platforms, which eventually converge at the middle.
Now, some notes of clarification.
The maps would be much, much larger than this. Considering there would probably be 15-20 players in a game, there would probably be a lot more jumps before you make it to the top, along with longer time periods before moving to the next sector.
There would be power ups. This is to make the game not completely skill based. Some ideas I had were:
Leap Feather (sends you into the air)
Nemo (sends people flying)
Retry (Allows you to go back to your previous location, say, if you get knocked off)
All of these power ups would be scattered among various levels of the map, and they would all be a one time use.
Podiums at the end of the game wouldn't be based off of highest position at the end of the game, they would be different stats like there are in Murder Mystery and stuff like that.
Here's what I thought they would be,
Most time spent as King
Current King (at end of game)
Most players knocked off
Well, that's my suggestion. I hope it's a good one, and that it's not a dupe

IhatrMC