-Name of the game: Raiding the castle.
-Teams: 2: defenders (protect the king) and attackers (must kill the king)
-Game time: 5 minutes
-Max players: 16 (8 defenders and 8 attackers).
-What is the king ?: an entity with as many health as a boss treasure in treasure wars mega.
-How is made the castle ?: here is a top view of the castle made with paint: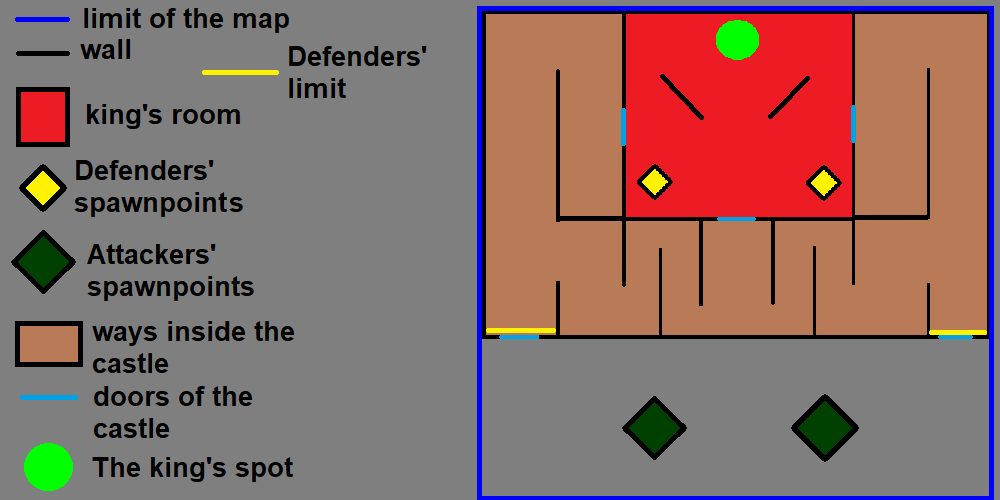 -Edit: This is the new correct model and so the old model was deleted.